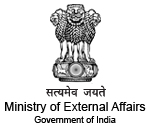 AAKAAR FILMS has worked extensively with the Ministry of External Affairs (Public Diplomacy), Government of India to direct numerous documentaries over the years. Some of the documentary films that were commissioned to us by the MEA are:
1. AIFS-II (Africa-India Forum Summit – II) Ethiopia, Addis Ababa, 2011
(i) Blending Borders (view film)
(ii) Tapestries of Change (view film)
(iii) Expressions in Harmony (view film)
2. Connecting Hearts and Minds – India's Pan Africa e-Network Story (view film)
3. India 2.0: Towards a Networked Nation (India's National e-Governance Plan for empowerment at the grassroots in four areas)
(i) UIDAI (Unique Identification Authority of India) (view film)
(ii) e-Choupal (view film)
(iii) e-Health (view film)
(iv) e-Education (view film)
Read the Case Study here.
Section:: Clients