Event Coordination
At AAKAAR FILMS, our experience and skills go beyond filmmaking and production. As specialists in Media Communications, we have been consultant coordinators to many companies and organisations for their various media events and launches. Here are just some examples of our work over the past decade.
CBA General Conference, New Delhi, 2006:

The CBA (Commonwealth Broadcasting Association), London commissioned us to coordinate the CBA General Conference in 2006, based on the theme "Making a Difference in a Multi-Platform World". The conference was one of the key broadcasting events of the year and an important forum for chief and senior executives of broadcasting organisations in the Commonwealth, and our role included lobbying and sponsorship in partnership with Prasar Bharati, Government of India. Since the conference was also an opportunity to showcase the work of broadcasting organisations and exhibit broadcast technology, we were responsible for the technical coordination of production and lobbying with senior government leaders for participation and smooth workflow.
Read the Case Study here.
Panel Debate – "India: The World's Next Superpower":

Radio Netherlands Worldwide (RNW), the Dutch world broadcaster and multimedia organization organized a debate "India: The World's Next Superpower" to explore the Indian radio market for opportunities in providing high quality content to broadcasters. The debate brought together a panel of opinion makers from various social, political, and economic backgrounds. The panel included Renuka Chowdhury, Minister of State for Women & Child Development, Government of India; Tarun Tejpal, Journalist, Publisher & Editor-in-Chief, Tehelka; Shabnam Ramaswamy, Grassroots Education and Women's Rights Activist; Tina Uneken, Corporate Director – Alliances & CSR, Bharti Airtel, and Professor Jan Breman, India-watcher & Professor of Sociology, Centre of Asian Studies Amsterdam.
"Lives in the Balance" New Delhi, 2005:
We took on the coordination for the event "Lives in The Balance", a High-Level Meeting (HLM) where the Government of India, World Health Organisation (W.H.O), the Partnership for Safe Motherhood and Newborn Health (PSMNH) Geneva, the Healthy Newborn Partnership and the Child Survival Partnership brought together ministers of health from 11 countries, representatives of international agencies, and other stakeholders in a shared effort to mobilise new action for improving maternal, newborn and child health.
Read the Case Study here.
"Jasoos Vijay" – HIV/AIDS Awareness TV series launch, 2005: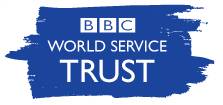 We handled the entire event and press coordination at the launch of BBC World Service Trust's new television series "Jasoos Vijay" for their project on HIV/AIDS awareness(2005) involved coordination with high level officials in the Indian Government, Doordarshan and Media.
Earlier, in 2003, we had also coordinated the Press Conference and coverage of Spot Campaigning on HIV-AIDS for the BBC World Service Trust in Rajasthan.
Press Meet for MTV International & GMAI:

We organised a press meet for GMAI (Global Media AIDS Initiative) and MTV in New Delhi that involved the presence of heads of Government, broadcaster Prasar Bharati, BBC World Service and SABC ( South African Broadcasting Corporation).